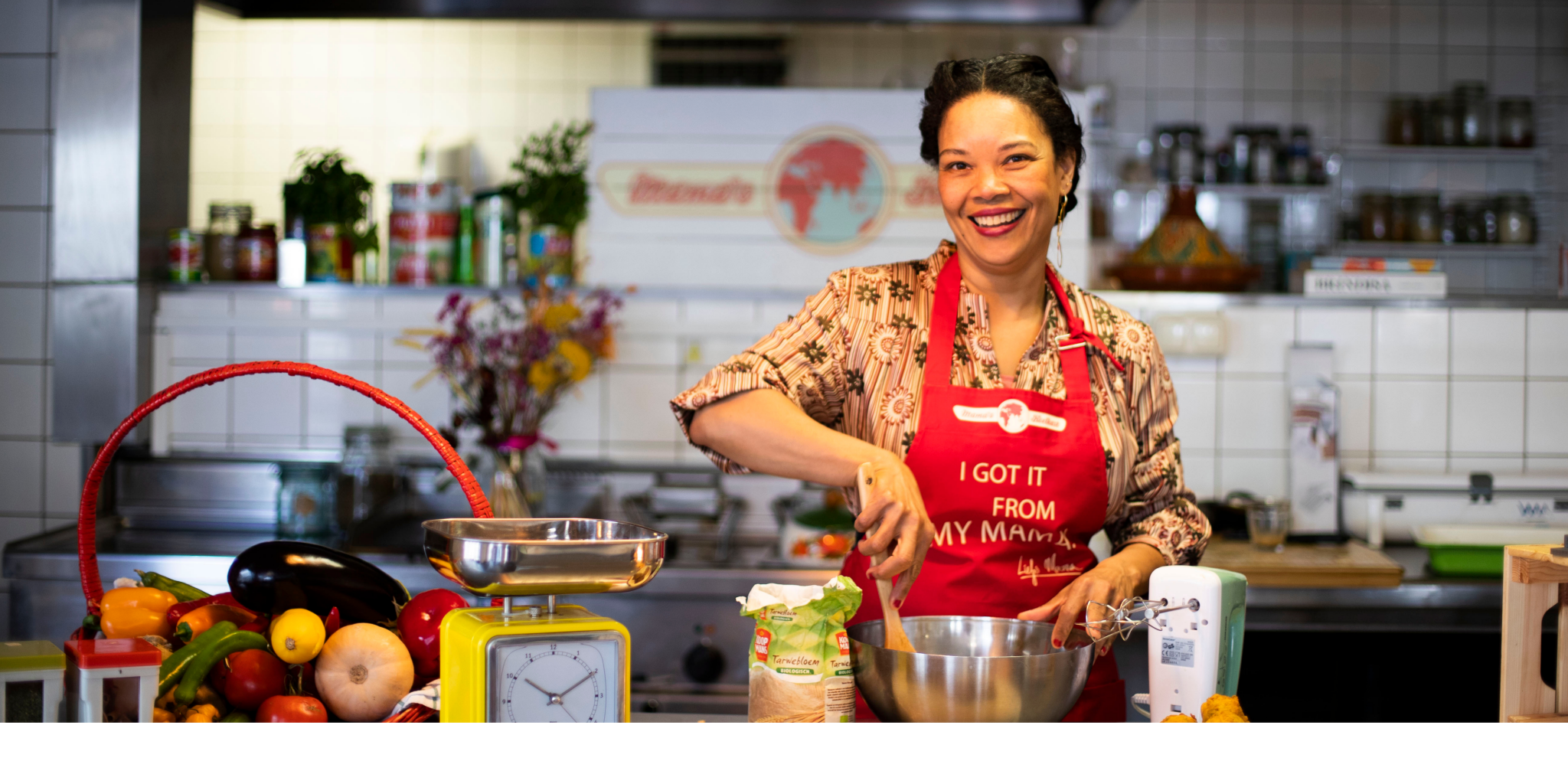 Our Mamas
Mama Eurice
Mama Eurice is from Mozambique but left for Portugal for her cook and pastry chef education at a young age. Because of this, Mama Eurice's cuisine is an amazing combination of African and Portuguese cuisine; besides this, she is our favourite baking mama! Mama's Koelkast is lucky that she ended up living here with her Dutch husband.
Mama Eurice is very creative, which is something you can see in her pastries and dishes and in her crafts, which are actual art pieces. Beautiful bags, key chains and face masks made out of African fabrics as an ode to her motherland. She likes to experiment during baking by changing ingredients for different dietary wishes. Because of this, Mama Eurice makes the most delicious vegan cake, gluten-free pies and lactose-free bonbons.
Mama Eurice has her own bakery in Mama's Koelkast to create her little delights. Besides this, she also cooks all sorts of meals with South-African and Portuguese influences. Her bobotie is the best you will ever taste! Mama Eurice's snacks are also very popular; for example, she makes badjias, spicy balls made of chicken peas. Her favourite version of pan de queijo is filled with cheese, broccoli and cashews. It's always an absolute banquet with Mama Eurice!
Mama Eurice's specialties
Sweet, optional vegan, gluten-free or lactose-free
South-African cuisine
Portuguese cuisine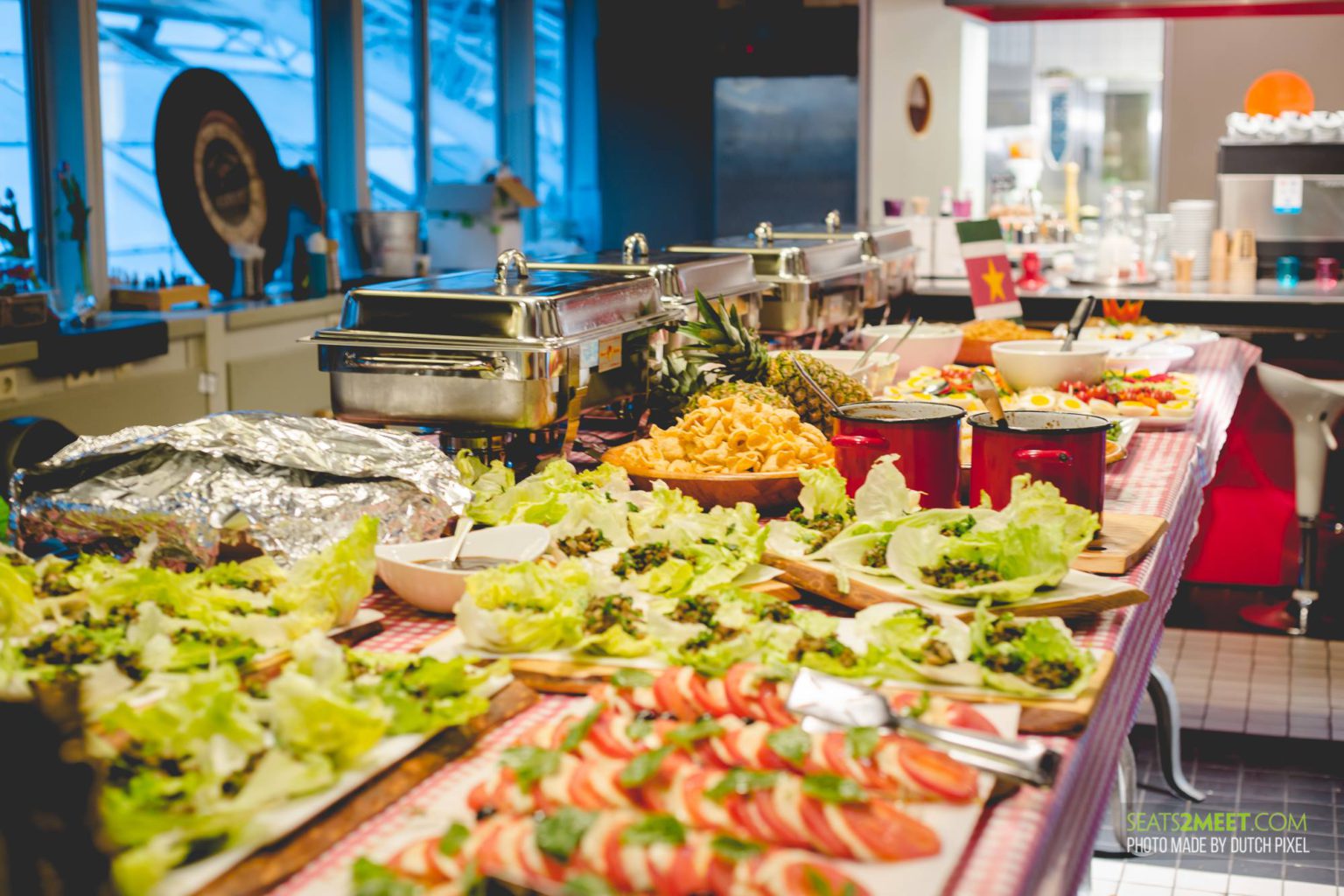 Do you want to ask a question or make a reservation?