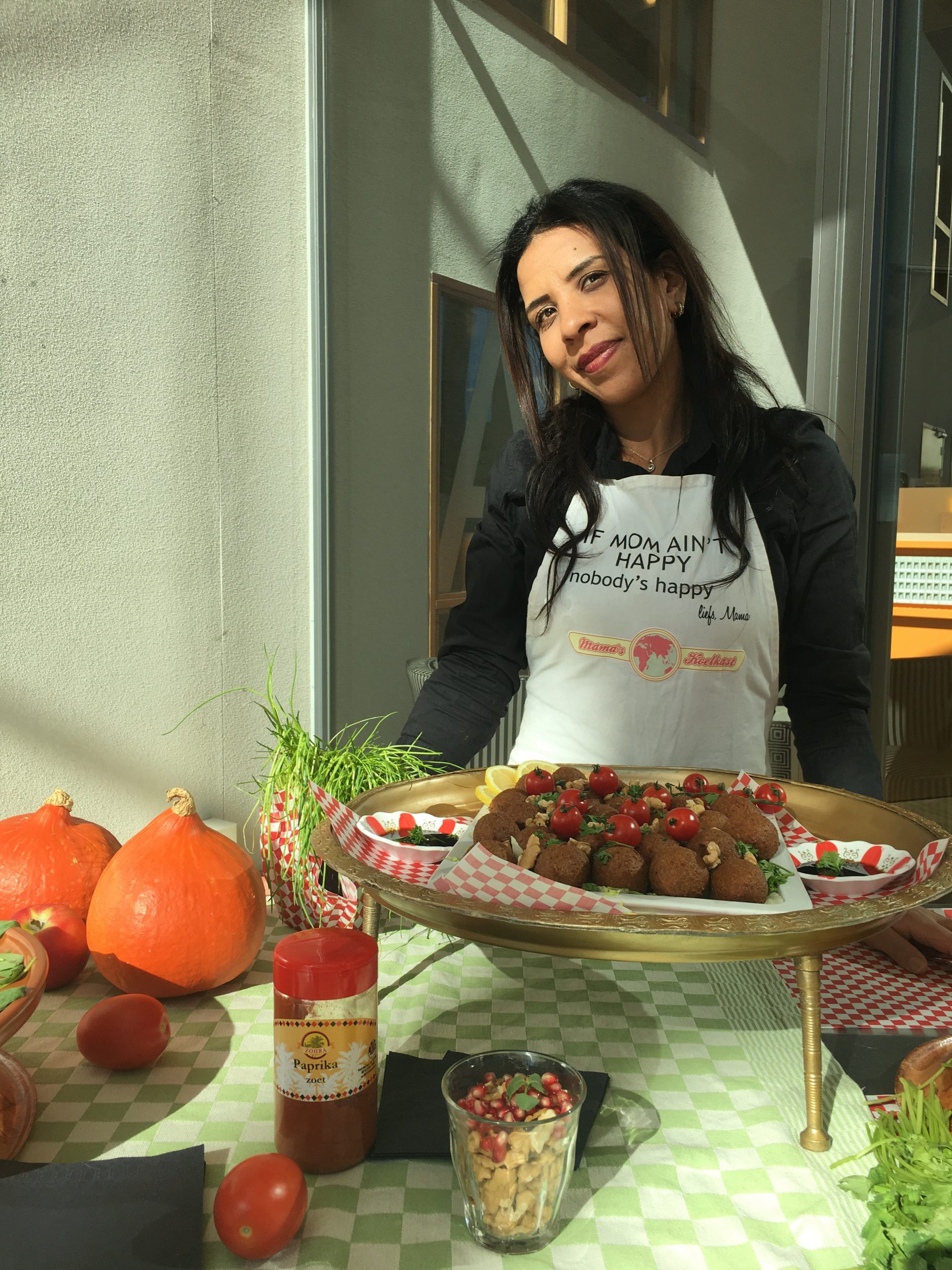 Our mamas
Mama Safa
Mama Safa is half-Syrian and half-Lebanese, a lovely combination for a meal! Everybody loves Lebanese cuisine, of which she learned her meals from her mother. Four years ago, mama Safa fled with her family from Syria and not long after, she got in touch with Mama's Koelkast. Mama Safa is 1 of the mamas we are very proud of; her story is truly a success story. After gaining experience for two years with Mama's Koelkast, she has started her own business, and she's doing super well!
Her combination of hospitability and her professional attitude are her best recipes. Still, besides this, she also makes incredible meals like hummus, baba ganoush, labneh, fattoush and the most delicious falafel you will ever taste. Mama Safa stands in our kitchen nearly every week to create these chicken pea balls; that's how popular they are. Have you become interested? Then, book a fantastic Lebanese catering from mama Safa.
Mama Safa's specialties
Lebanese dips and appetisers, like kibbeh and baba ganoush
Tabouleh and bulgur salads
Baklava
Maghmour with aubergine, the Lebanese response to moussaka
Mandi, a special dish that is smoked with rice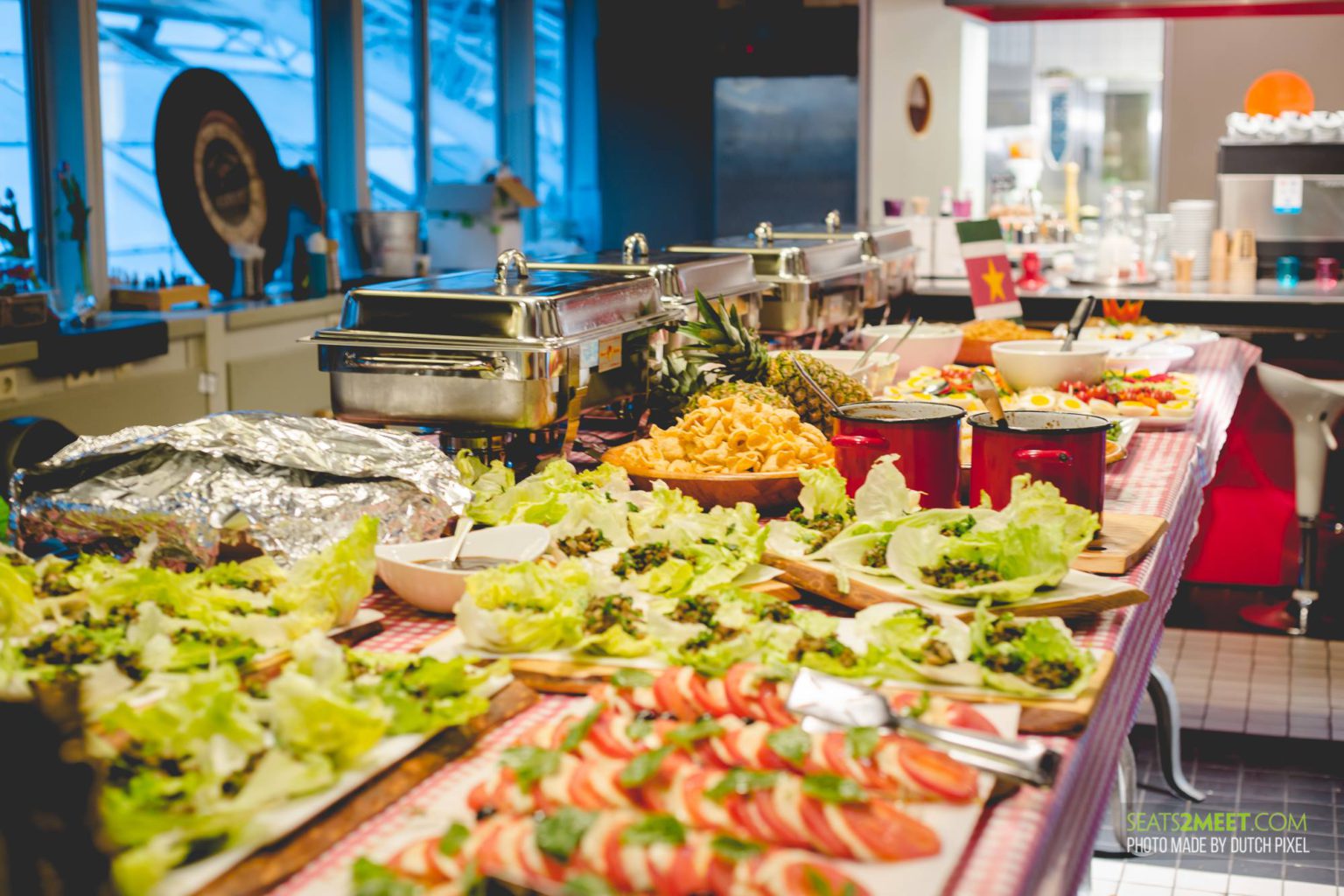 Do you want to ask a question or make a reservation?