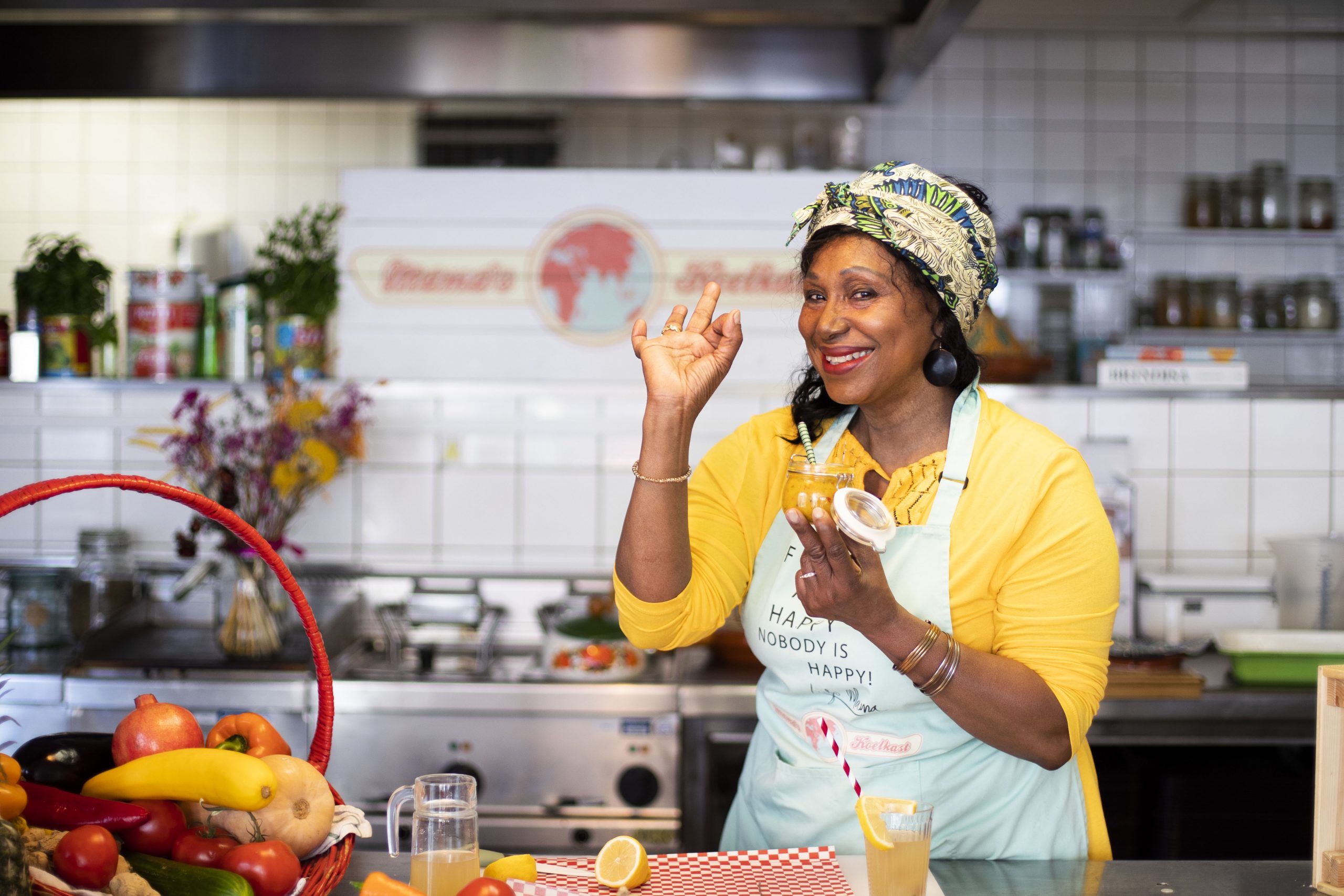 Our Mama's
Mama Jane
Mama Jane has been involved with Mama's Koelkast from the very beginning. Her dishes are so much more than just a meal; mama Jane turns them into an experience! Her stories, knowledge of the Surinamese culture and cuisine and her festive appearance are just as important as the food itself.
The first real Mama's Koelkast was filled with Mama Jane's meals daily, delicious Surinamese meals for guests who wanted a quick and easy meal at home. You could taste the love of Mama Jane's cooking in every bite, and she quickly gained a loyal fan club. This fan club continued to grow when Mama's Koelkast grew as well. From the ever-growing catering orders to the canteen of Rockstart, where the guests created long queues on the days that mama Jane stood in the kitchen.
Mama Jane often takes her daughter to work as a sous-chef, whom Jane lovingly calls Jantje. Jantje knows like no other what Mama Jane's cooking is all about: mama Jane lives to cook for other people, and it's her greatest pleasure to share her motherly love in every meal she serves.
It's always a big Surinamese party with mama Jane around. She loves all her guests and enchants them with her smile and original Surinamese meals.
Mama Jane enjoys live cooking at parties but also really loves giving cooking workshops. A large buffet is not a problem for her, and mama Jane loves making her own products, like her picalilly hot sauce and potato sambal. Classic Surinamese desserts like bojo, and delicious cassava cake, are also in her repertoire!
Mama Jane's specialties
Surinamese meals
Baka bana with peanut sauce
Authentic bami, roti and nasi
Ginger beer, which is so tasty that it got an article in the newspaper
Live cooking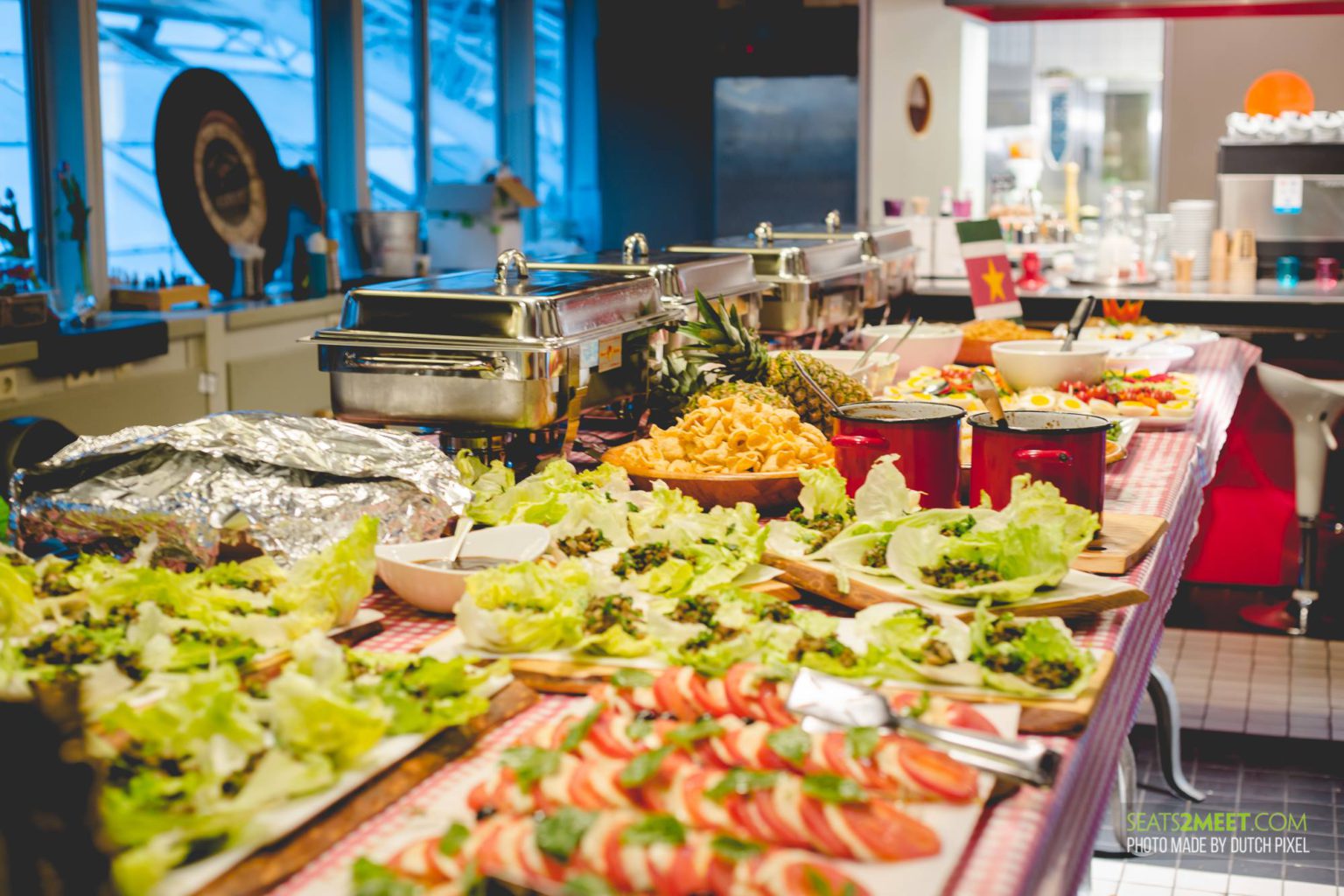 Do you want to ask a question or make a reservation?